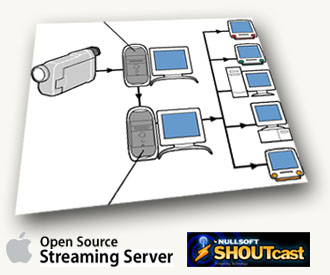 Fragnetics has the requisite network infrastructure and bandwidth to conduct video broadcasts over the web. Our team has experience in broadcasting video via Shoutcast and Darwin Streaming Server at a quality comparable to that of a conventional 20-inch TV.
Such video broadcasts are useful for live shows where clients are targeting more than just the people physically present at the event. The Internet's cost-efficiency, combined with its ability to operate seamlessly across international boundaries makes it an effective solution for a variety of events from product launches to parties.
Depending on your requirements, Fragnetics can arrange to have technical personnel present at your event to provide support for your broadcast as well. Just contact us!